"We Guarantee Our Client's Satisfaction. Your Satisfaction is Our Success!"
Southwest Ceramic Lighting
Your Friendly Custom Ceramic Lighting Store
"We Guarantee Our Client's Satisfaction. Your Satisfaction is Our Success!"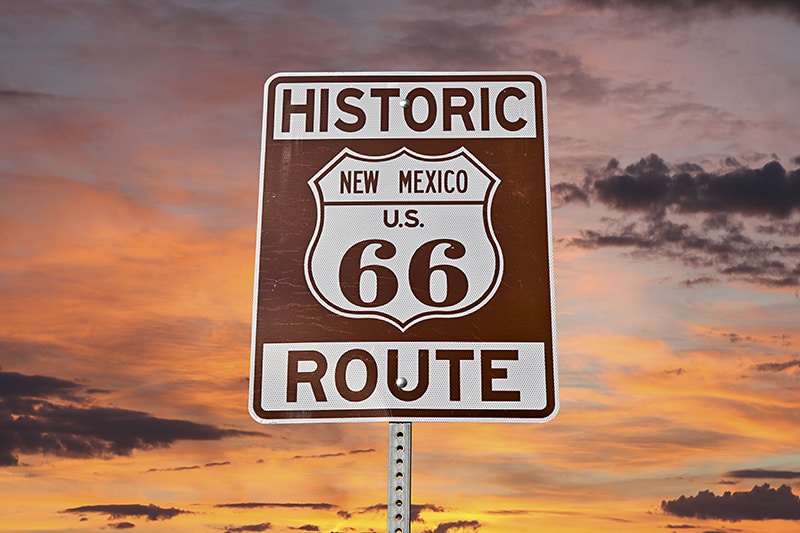 Hand-Made on Route 66 in Albuquerque, New Mexico
Southwest Ceramic Lighting started making lights with only southwest designs, but when customers asked if we could make a Harlequin design or a Celtic knot, we obliged. Our company sells custom lighting from coast to coast, as far north as Alaska and as far south as the Florida Keys.
Since our lights are ceramic, poured with a solid thickness and fired in a kiln to 1945 degrees Fahrenheit, they are very durable. Our customers have given us testimony of their lights making it through nickel and quarter size hail, 120 degree heat and 30 degree below "0" temperatures. So to say the least, our lights can withstand extreme conditions and climates, while maintaining beauty that you expect for years. 
Mike and Lydia Baker, Owners of Southwest Ceramic Lighting.
For us, our lighting store started with custom wall sconces for the outdoors and indoors and has expanded to making hanging pendants and flush mount ceiling fixtures too. We offer numerous wall sconce and ceiling light shapes, as well as a variety of designs from southwest to nautical to contemporary that you won't find anywhere else. And yes, we take great pride in our work! Southwest Ceramic Lighting also makes custom designs for our customers and interior designers who want their own brand or feature for their home or business.
With over 100 designs to choose from in our posted and private collection, we offer 40 colors from our color chart for you to choose from. Our customers have made the front of their home enlightened with a more modern look and the back yard taking on a rustic approach with some mountainous lodge designs. Southwest Ceramic Lighting does not do just southwest. The beauty of our ceramic lighting is that you can have all the lights surrounding your home or business with one contemporary style that has a gorgeous Antique Copper finish or you can create a theme with southwest style, in a Terracotta finish, for the front and a variety of wildlife, in Raw Turquoise multi-color finish, for your back yard. The alluring quality of our lighting is that our company will create a look that is of your own without the possibility of your neighbors having the same lights. All of this and a light that resembles metal lighting with metallic finishes such as Antique Copper, Pewter or Anodized Bronze. We also offer a natural look with colors that complement any stucco finish.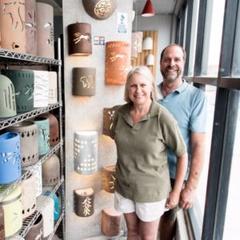 Mission
We Guarantee Our Client's Satisfaction. Your Satisfaction is Our Success!   We take great pride in our work! Southwest Ceramic Lighting also makes custom designs for our customers and interior designers who want their own brand or feature for their home or business.
Custom Hand Made
Our ceramic light fixtures are made right here in Albuquerque, New Mexico, USA, the heart of the Southwest. We offer authentic southwest style and many other design varieties, along with dedicated customer service not found with other lighting stores. Contact us today, you will be glad you did!
Motto
"The Lights You've Been Lookin' For". Because since we started offering our lights to the public in 2003, we kept hearing people say, "these are the lights we've been looking for".
Ceramic Lighting
At our lighting store we love helping homeowners replace their boring cookie cutter lights, which are probably the same as their neighbors, and personalize their home with a look that is of their own. Customers can select from the lights that we have on our site or may choose their design, the style of the shape they want the design to go on and any one of our colors to have the light finished. Southwest Ceramic Lighting started out with southwest style lighting, such as the Kokopelli and petroglyph sun, for the walls, but offers so much more now.
Dark Sky Lighting
Dark Sky Lighting: All of our wall sconces can be ordered as dark sky compliant. We keep the top solid instead of cutting it out for light going upward. The sconce is finished with your color choice. Many other subdivisions and municipalities are requiring that no light be seen from the front of the light either. In this case, we can add a contrasting day plate of brushed and sealed copper or stainless steel behind the design, so that during the day the design stands out but at night all you have is the light flowing downward. Please call for more details. 
ADA Compliant Lights
So what's it mean for lighting? For lighting design, the ADA sets standards for the clearance of hanging lights and the distance a wall light fixture or sconce can extend from the wall, and the height it can be above the floor surface. Southwest Ceramic Lighting follows the  guidelines for ADA installation specify that a wall light be no more than 4-inches from the wall and be mounted between 2-feet 4-inches to 6-feet 8-inches above the finished floor. These standards are of vital importance when designing for public spaces and commercial buildings to ensure that hallways, bathrooms and more can be accessed by everyone. The ADA guideline also have many practical implications for consumers and residential homes. Indeed, any home space can benefit from ADA lighting fixtures.
SW Ceramic Lighting in Your Home
Address
4513 Central Avenue NE
Albuquerque, NM 87108
Showroom Hours
Tuesday - Friday 10:00 am - 5:30 pm
Saturday 10:00 am - 4:00 pm
Sunday & Monday Closed