FREE Shipping to the Lower 48 States!  International? We Ship Worldwide!
Southwest Ceramic Lighting is a family-owned lighting store in Albuquerque, NM. Each of our products is hand-made with high-quality ceramic. From ceiling lights to wall sconces, we have over 100 different designs and even offer custom designs for customers looking for a more personalized touch to their homes.
Quality Southwestern Lighting in Albuquerque, NM
Southwest Ceramic Lighting has the quality craftsmanship homeowners are looking for when it comes to Southwest lighting in Albuquerque, NM. Southwestern style is characterized by its rough textures, earth-tone colors, and clay materials. Ceramic lighting is one of the best ways to really make your interior design style shine.
If you love the Southwestern style but you're interested in a more contemporary look, we've got you covered there, too. Southwest Ceramic Lighting offers hanging pendants, ceiling fixtures, outdoor lighting, and indoor lighting in various shapes and designs to meet each of our customers' needs. From nautical pieces to contemporary and eclectic, we've got it all.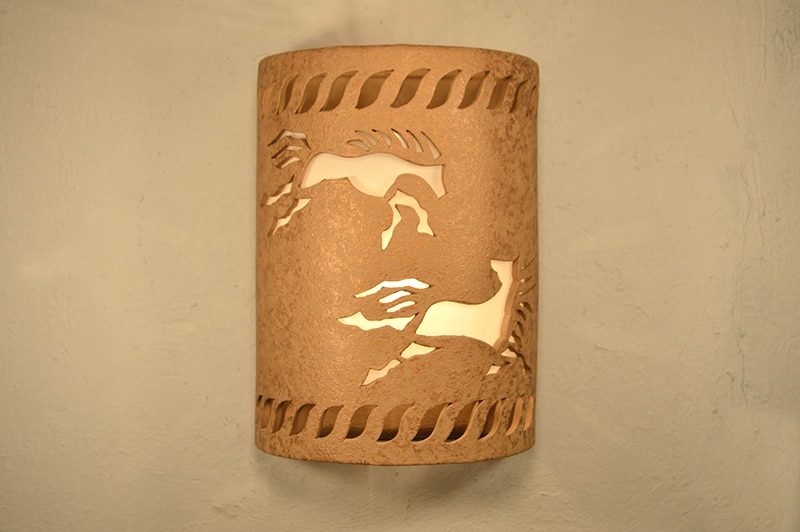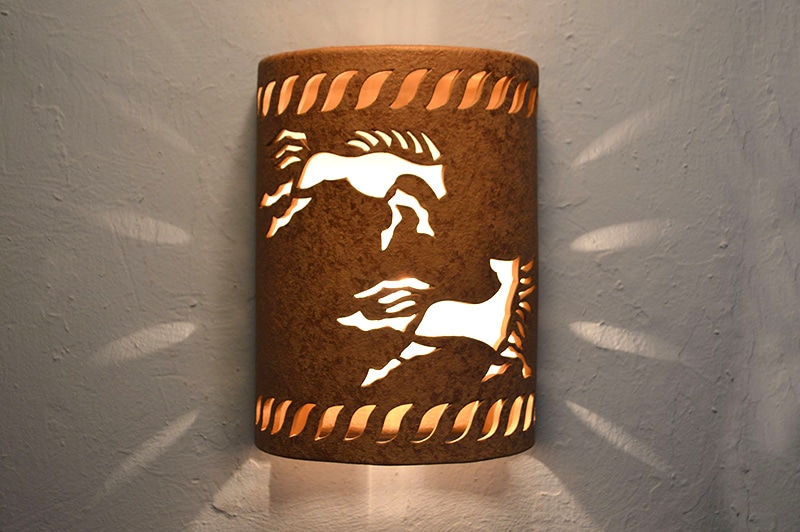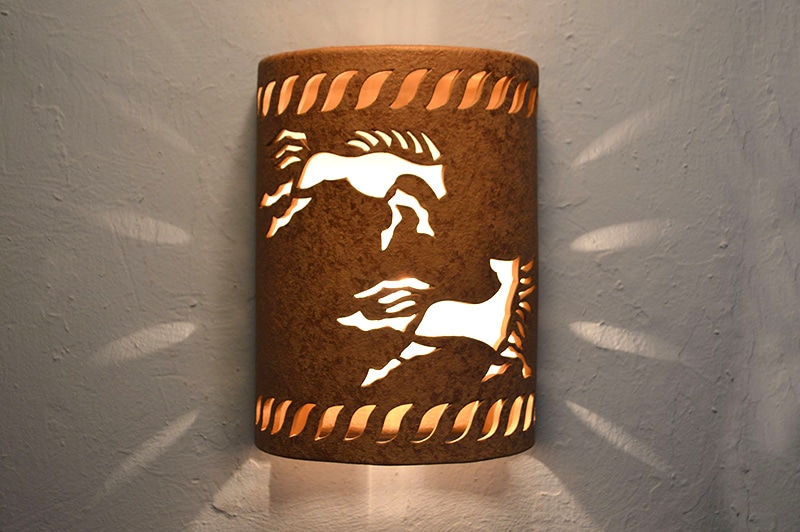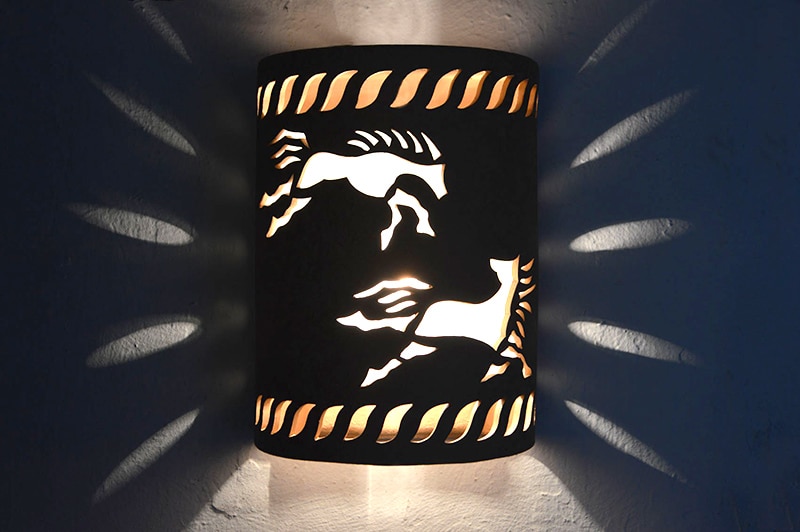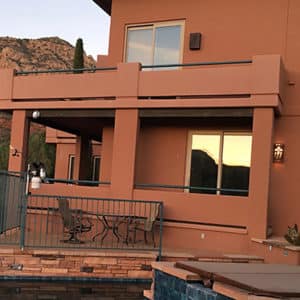 Hi Michael, – The sconces arrived just in the nick of time. Attached are some pictures with Thunder Mountain in Sedona in the background. The design is a perfect compliment to the setting!
Chris S. Sedona AZ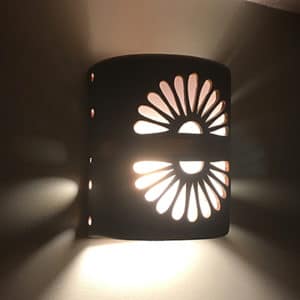 Here are a couple of interior shots. We love it and get compliments on it!!
Sue P. Birchwood MN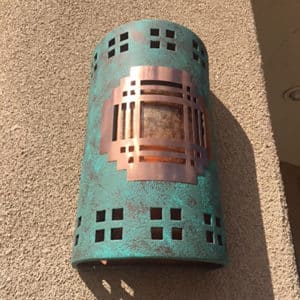 Hello! Here are some pics after we got our lights installed. They are stunning and we're very proud of them. Fantastic work! Thank you!
Heather & Glenn Placitas NM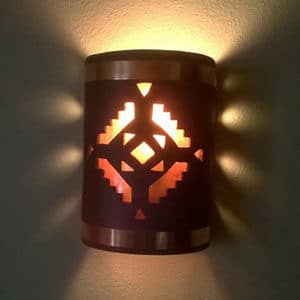 These are great! Thank you. We absolutely love the lights!!!!!!!!
Gibson B. St. Paul MN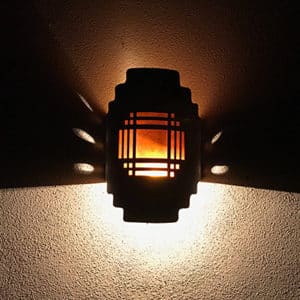 We are very pleased with the results the smaller 40 watt appliance bulbs provide.
Gibson B. St. Paul MN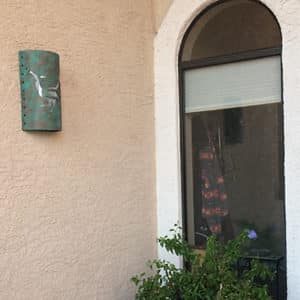 We absolutely love the lights!!!!!!!!
Carol & Mark H. Tucson AZ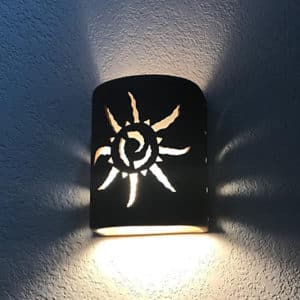 They look awesome! Thank you Mike! I love the way they attach to the electrical box! Simple and very easy to install.
Gustavo M. Manitou Springs CO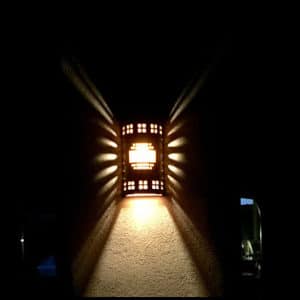 We found exactly what we wanted at SW Ceramic Lighting. We chose Mission antique copper with an amber lens and top and bottom window border design to complement our front entry. We especially enjoy the pattern of light it provides at night.
Deb W. Sandia Park NM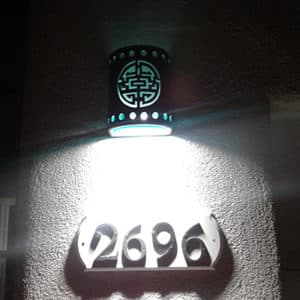 Gabriel G. Las Cruces NM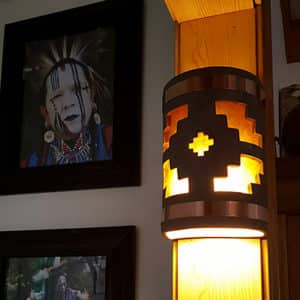 Wanted to get these photos to you. We LUV our sconces! The colors are awesome and go so well in our house. Thank you Mike and Lydia!
Nancy & Brian H. Rio Rancho, NM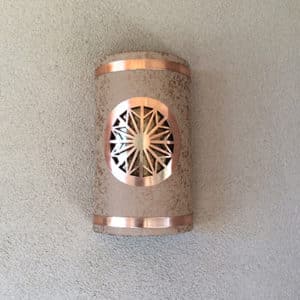 See how our new light looks!
Gerald V. Albuquerque NM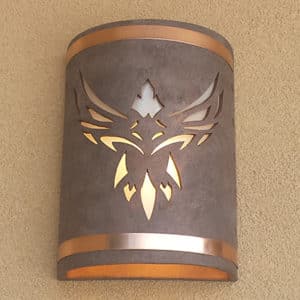 We have the nicest ceramic sconces/outdoor lights in the neighborhood; all the neighbors say so! What we love about Southwest Ceramic Lighting is that we were able to customize the size, color, materials, and design elements.
Janet W. & Mal J. Bernalillo NM
Address
4513 Central Avenue NE
Albuquerque, NM 87108
Showroom Hours
Tuesday - Friday 10:30 am - 5:00 pm
Saturday 10:30 am - 4:00 pm
Closed Sunday & Monday
CLOSED Dec 23rd - 27th