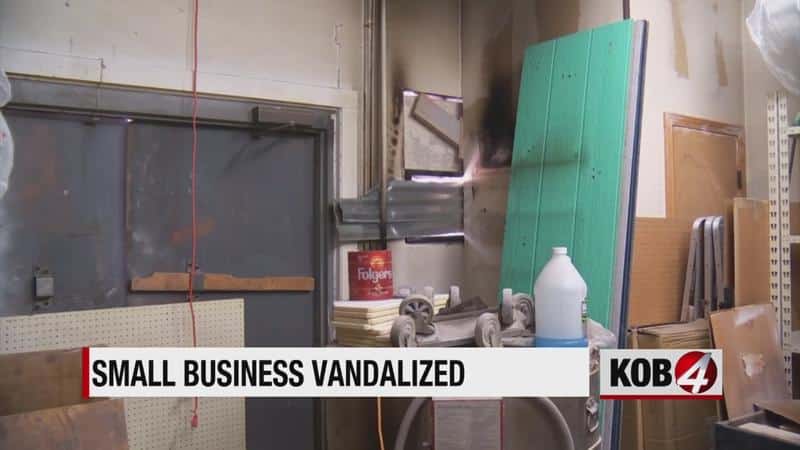 Fire Damages Southwest Ceramic Lighting
Ryan Laughlin
Created: May 11, 2020 06:16 PM
ALBUQUERQUE, N.M.- A Nob Hill business (SOUTHWEST CERAMIC LIGHTING) has seen a lot over the last 20 years, but the coronavirus pandemic has been especially tough.
"It's been kind of wild. There was 9/11 – and then there was 2008 and that just knocked us out – took away 90 percent of our accounts," said Mike Baker who owns Southwest Ceramic Lighting with his wife.
On top of slowing sales due to COVID-19's impact on the economy, Baker said someone stuffed a burning blanket through the back window of his shop last week, causing a fire.
"Just like an empty feeling, an empty feeling of coming in here and wondering why someone would light our business on fire," he said.
Fire damages Nob Hill business that is already reeling from slowing sales due to COVID-19 Law enforcement is looking into the fire.
In the meantime, he will do most of his business online as he waits to see if he will receive financial assistance from the programs he's applied to.
"We just roll with it – you know – there's going to be changes and so let's just see how we can change with it," Baker said.
Despite the current situation Baker is confident business will rebound.
"So, we've done it before, we can do it again," he said. "We just have to become more creative with what's happening now."
SOURCE: https://www.kob.com/albuquerque-news/fire-damages-nob-hill-business-that-is-already-reeling-from-slowing-sales-due-to-covid-19/5726894/#.XrquvojJSUw.gmail
Copyright 2020 – KOB-TV LLC, A Hubbard Broadcasting Company